DG COTTON SNOODS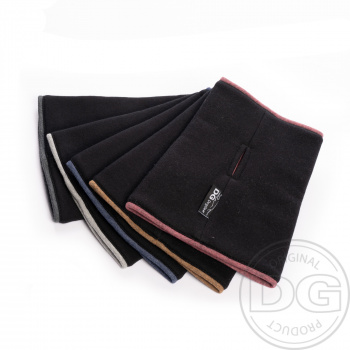 Very good looking cotton snoods.
Sighthound's ears are very receptive to cold, even for short periods of time. These snoods are not just good-looking, they also keep wind and cold away from dog's ears and neck.

Due to cut on the stretch, they are easy to get on and off, they just slide over your dog´s ears. Easy on, easy off.
S - Italian Greyhound
M - Whippet
L - Bigger sighthound breeds
Hole for attaching leash to collar.
Gallery