DG dog bed LEGGERO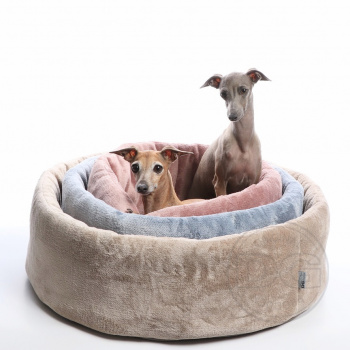 Dog bed made of above-standard upholstery fabrics
Advantages :
- Air-permeable and machine-washable, made of materials with Oeko-Tex® certification
The textiles feel soft and smooth.
- The lower part is made of eco leather imitation. Unlike ordinary leather imitations, this textile is machine-washable and easy to maintain.
Sizes:
S - 40m diameter
M - 50cm diameter
L - 60cm diameter
We believe that your dog will get to like the dog bed.
ÖKO-TEX is an international association testing ecological safety of textiles. The samples of the textile are tested for PH, formaldehyde, pesticides, heavy metals etc. The presence of allergenic and carcinogenic dyes is tested at the same time as well.
Maintenance: Machine-washable up to 30 °C. Do not use bleaching agents or abrasives. Do not tumble dry.
Gallery