DG FLEECE JACKET NEON LIMITED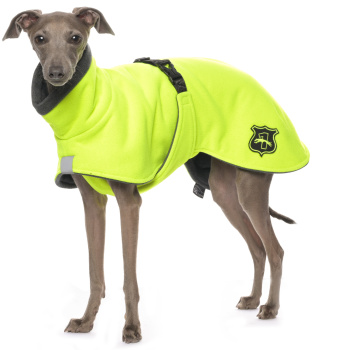 Made especially for Italian Greyhounds and Whippets. Limited collection.
Upper layer is made out of the fleece with membrane, which is resistant to wind and water (moisture column 8 000 mm),
Inner material is high quality cotton material. With reflective components for more safe.


Supplementary fastening placed underneath the jacket serves as a safety feature to prevent the jacket from rolling to the side. If necessary, this fastening can be cut off without other seams falling apart. The jacket is provided with a hole for attaching a leash. This product can be combined with underwear.
Machine washable at max 30 °C. Do not use fabric softener. Never leave a dressed dog unattended. Never leave your dog dressed in heated areas – take care of your pet's safety
Wash max on 30°. Machine washable. Do not use fabric conditioner!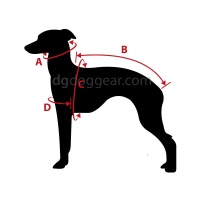 If you are not sure about sizing, do not hesitate and contact us at info@dgdoggear.com