DG Luxury collar CLASSIC BROWN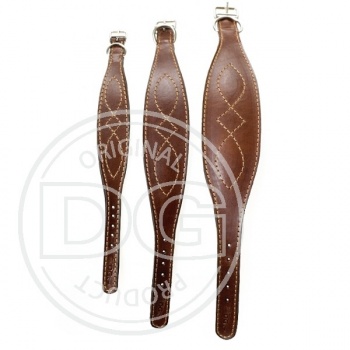 Top quality hand-made collar made by experienced saddler.

Padded and fully lined with lamb skin, the top part is made of genuine leather.
The collar is strong, but also very gentle for the dog's neck.
Skin-lined in their full length, which prevents the scraping of hair on the neck.
Stitched through in its full length.
The padding is made of special PUR foam; its thickness and density differs according to the collar size.

Gallery