DG OUTDOOR SOFT SHELL TOP BLUE MELANGE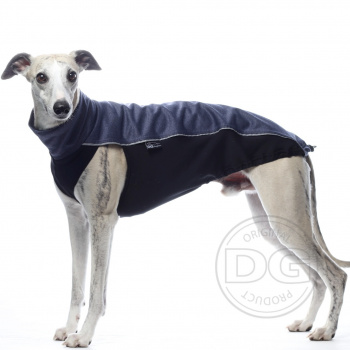 Pleasant and functional SoftShell Top shirt.
No aditional jacket needed. The upper layer made out wind-proof and water-resistant fabric.
Suitable for spring and autumn drizzly weather.
Thanks to its cut doesn't restrict dog in its movement.
Putting on the same way as the underwear. (T-shirt without the fastening).
To put on same way as a T-Shirt. This coat doesn't have any fastening!

With reflective components.
Fabric:
Soft Shell® with TPES membrane
- water column 30.000mm
- breathable
- NO-Wind membrane
Elastic polyester fabric with Clariant® finish
- humidity absorbing
- fast drying
- breathable and comfy to wear
- shape retaining
- antibacterial
Wash max on 30°. Machine washable. Do not use fabric conditioner!

The top layer (of the fabric) is protected by a standard waterproofing agent which needs to be renewed after several washes. The impregnation does not impact the fabric's waterproofness, however, it is possible for the top layer of the fabric to soak up water if not treated with waterproofing agent. To renew the waterproofness, we recommend impregnation agents using nanotechnology, available at shops selling equipment for outdoor activities.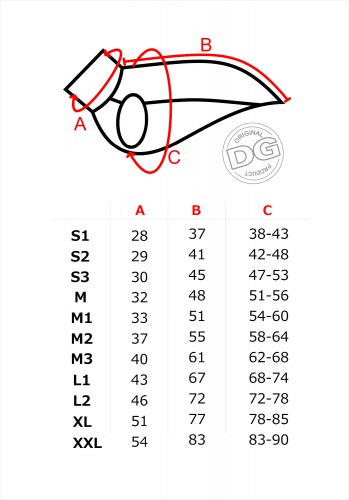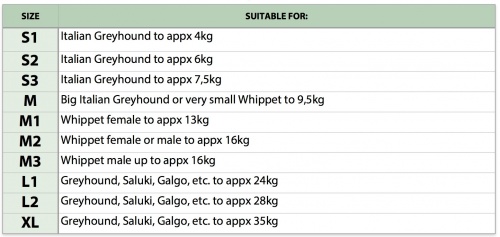 If you are not sure about sizing, do not hesitate and contact us at info@dgdoggear.com
Gallery