DG URBAN JACKET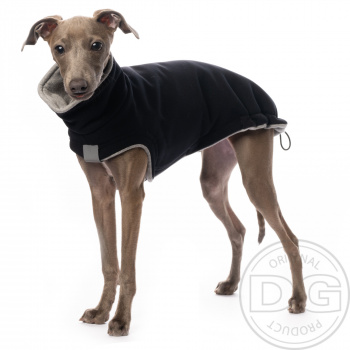 Stylish urban jacket.
This jacket meets the greatest demands especially in the rainy spring or autumn weather.
Upper layer is made out of the TEK Series® material - membrane, which is resistant to wind and water (waterproof, moisture column 10.000), and is also air permeable - this material is used mainly in a production of the winter sports jackets.
Bottom layer is made out of cotton.
Jacket is decorated with printing.

Although the jacket seems to be thin and light, it has much more higher heating value than for example two layers of fleece.
This heating value is guaranteed by special material called TEK Series® .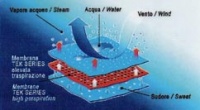 TEK Series membrane 1085 is waterproof, wind-resistant and air permeable.

Characteristics:
water column > 10 000 mm
air permeability > 11 000 g/qm/24hod

Wash max on 30°. Machine washable. Keep hook and loop fastener closed! Do not use fabric conditioner!
In very cold winter days we recommend to wear underwear and put on dogs neck fleece or cotton snood.
Snoods and underwear are not part of the jacket.
Some photos only show the possibilities of combining with these products.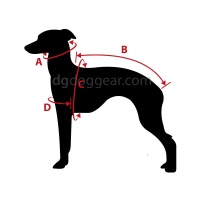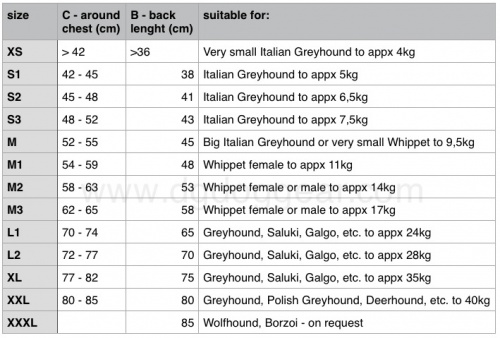 If you are not sure about sizing, do not hesitate and contact us at info@dgdoggear.com
Gallery