DG FLEECE SNOODS PLUS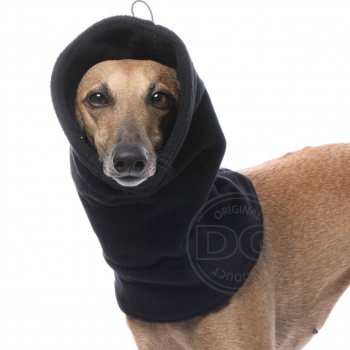 Very good looking and functional snoods.
Sighthounds ears are very susceptible to the cold even for short periods of time and these snoods not only look good, they keep the wind and the cold from the ears and the top half of the neck.

Made out of high-quality polar fleece material with anti-pilling finish.
XS - small italian greyhound (around head max 30cm, long 24cm)
S -italian greyhound (around head max 34cm, long 26cm)
M - whippet (around head max 38cm, long 32cm)
L - big whippet, small saluki, galgo (around head max 42cm, long 40cm)
XL - greyhound, magyar agar, polish greyhound etc (around head max 46cm, long 44cm)


Wash max on 30°. Machine washable. Can use fabric conditioner!
If you are not sure about sizing, do not hesitate and contact us at info@dgdoggear.com
Gallery